Read Client Reviews
testimonials
This is a testimonial to all the brides and grooms we have had the pleasure to work with over the past 30 years. Your creativity, special requests and willingness to make your special day memorable has been key to Plymouth Bay Caterings success. Our premiere place in the wedding and catering world can be attributed to you.
Thank you Mark Beaton and the staff at Plymouth Bay Catering. Jones River Trading Post/ Plymouth Bay Catering named winner of the knot Best of Weddings 2020.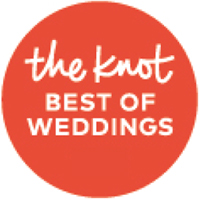 Annual Best of Weddings Awards Honor the Top Wedding Vendors Across America.
Jones River Trading Post/Plymouth Bay Catering is pleased to announce that they have been selected as a 2020—winner of The Knot Best of Weddings, an accolade representing the highest-and most-rated wedding professionals as reviewed by real couples, their families and wedding guests on The Knot, a leading wedding planning brand and app.
This is the 2nd year in a row Jones River Trading Post/Plymouth Bay Catering have been named a winner of The Knot Best of Weddings awards.
In 2020, only five percent of hundreds of thousands of local wedding professionals listed on The Knot received this distinguished award. In its fourteenth annual year, The Knot continues its longstanding tradition of supporting local wedding vendors with The Knot Best of Weddings 2020, an annual by-couples, for-couples guide to the top wedding professionals across the country.
To determine the winners, The Knot analyzed its millions of user reviews across various vendor categories, including venues, musicians, florists, photographers, caterer's and more, to find the highest rated vendors of the year.
These winners represent the best of the best wedding professionals that engaged couples should consider booking for their own unique wedding.